Carousel Ads: What They Are and What They're Great For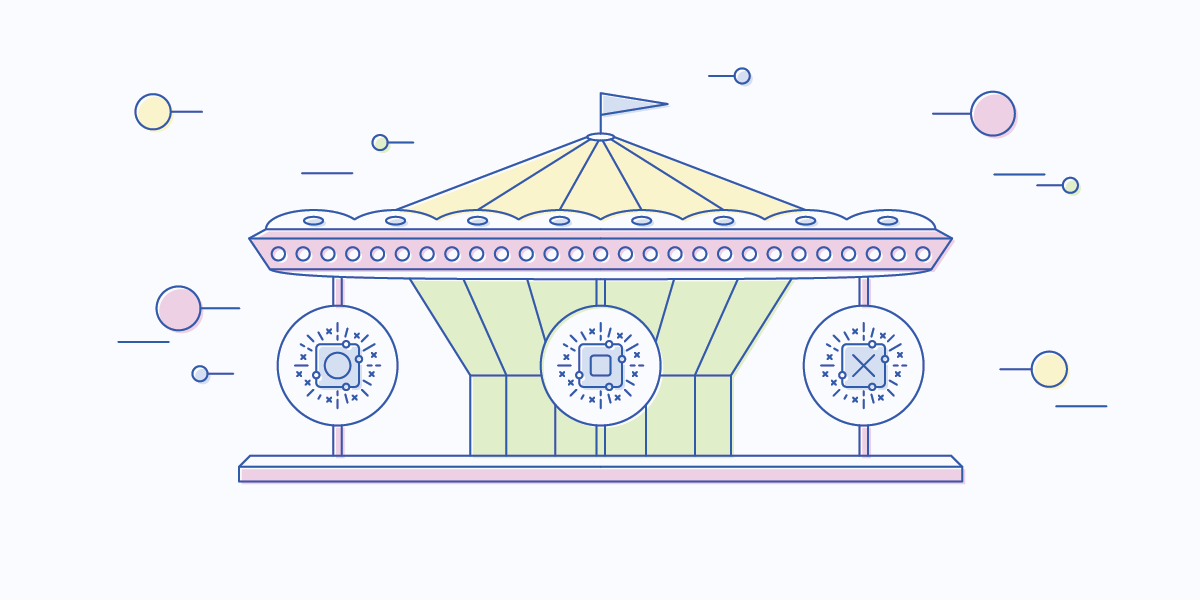 Carousel ads are a great way of telling your brand's story or showcasing your products, because you have multiple images to play with in an area where you would typically have just the one.
In this post, I will shine the spotlight on the carousel ad format and share everything you need to decide whether they're right for your campaign. I'll also throw in a few examples and best practices to help you create the perfect carousel ad.
You've almost certainly come across a carousel ad somewhere in your travels around social media and the web. The exact specifications vary across different platforms, but broadly speaking the carousel ad format is the same, regardless of platform:
2+ swipeable images
a call-to-action
swipe through images with your finger on mobile
if you're on a computer, then you'll use your mouse.
The Benefit of Carousel Ads
As with any multi-asset ad format, the benefit is this:
Carousel ads give you more space to tell your story in the same area as a single asset format.
When used properly, this extra real estate gives you a lot more flexibility and creative scope for engaging your audience. The interactivity allows you to take them on a journey, involve them in the storytelling around your brand because your audience is "part" of the experience.
Because of this ability to bring more value to an ad placement the popularity of carousel ads has grown, particularly on Facebook, where they are the third most popular ad format with SMBs.
Effective storytelling, taking your audience on a journey – these are critical elements to a successful marketing campaign. With that in mind, we've put together some examples, to help you nail your storytelling and really make the most of that extra space you have to play with when you're putting together a carousel ad. 
Highlight multiple benefits of a single product
It's pretty likely that your product your showcasing has many aspects or features that can benefit customers. Highlighting each one of these benefits individually gives you a chance to provide context or drill down into the specifics of a feature and how they benefit the customer.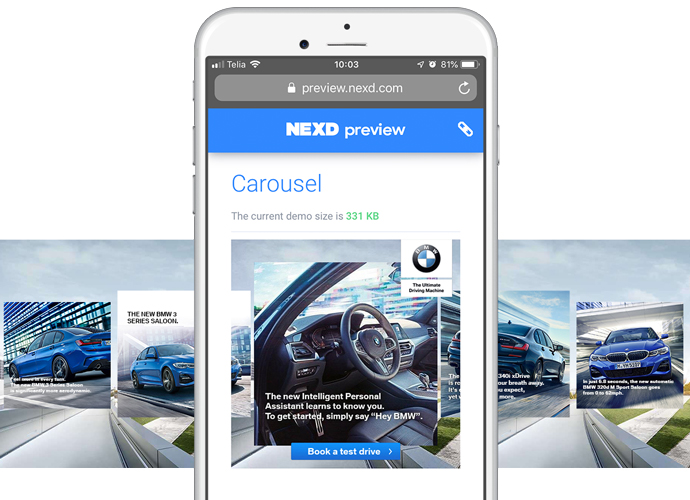 Showcase different variations of a single product
If you have a product that comes in all sorts of different shapes, sizes, colours or flavours, why not give each one of those variations a chance to shine? If you're running an eCommerce store or clothing brand interactive, multi-asset type ad formats, like the carousel, are a perfect choice.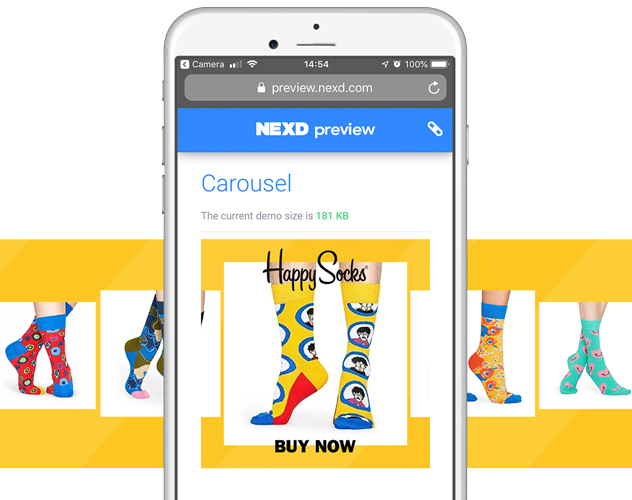 Demonstrate how to use a product
Show how easy your product is to use, by breaking it down into a simple step-by-step guide that your audience can swipe through.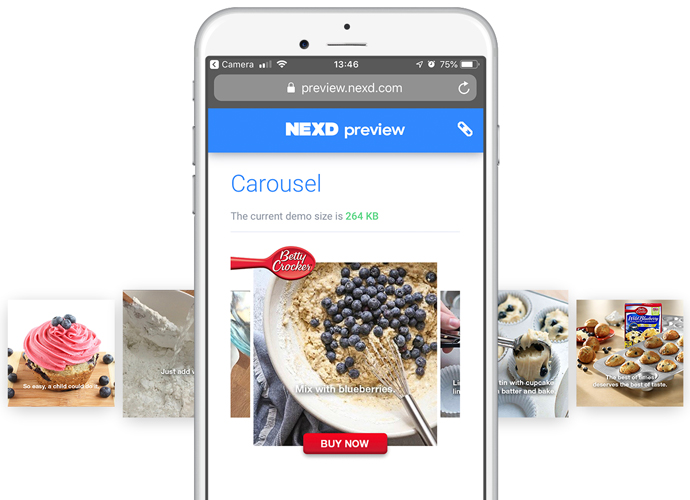 How to Create Perfect Carousel Ads
Use an eye-catching first image
Competition for audience attention is fierce. Bland visuals and lackluster copy just won't cut it. If you want people to swipe through your carousel beyond the first image, you've really got to engage them from the instant they see the ad.
And don't forget, as with virtually any other ad format, AB test your ads with different first images to hone your creative to perfection.
Follow NEXD's creative guidelines:
To get the very best image quality, your assets should be 2 x the dimensions of the placement. For example, if the placement size is 300 x 250, your assets should be 600 x 500
Make sure your background image contrasts with the main carousel images.
Don't forget to include a call to action and logo
The NEXD carousel layout allows you to use 4-6 "card" images and a single background image
For in-feed ads, the logo and call-to-action areas are calculated as follows: [placement width] x [25% of placement height] @ 2 x – for example, the logo and call-to-action area for a 300 x 300 placement would be 300 x 75, then for best image quality you would double that, giving you a final image size of 600 x 150
NEXD's design team has created a selection of handy Photoshop templates, for 300 x 250 in-feed, mobile fullscreen and desktop.
Download the in-feed mobile PSD template
Download the fullscreen mobile PSD template
Download the desktop PSD template
Creating a NEXD Carousel Ad – a Step-by-Step Guide
First up, you'll want to login to your NEXD account (or register for one, if you haven't already).
Then, from the campaign management dashboard, click "Create new campaign", then go ahead and give the campaign a name (you can also add some keywords and collaborators if you want), then click "Add creatives".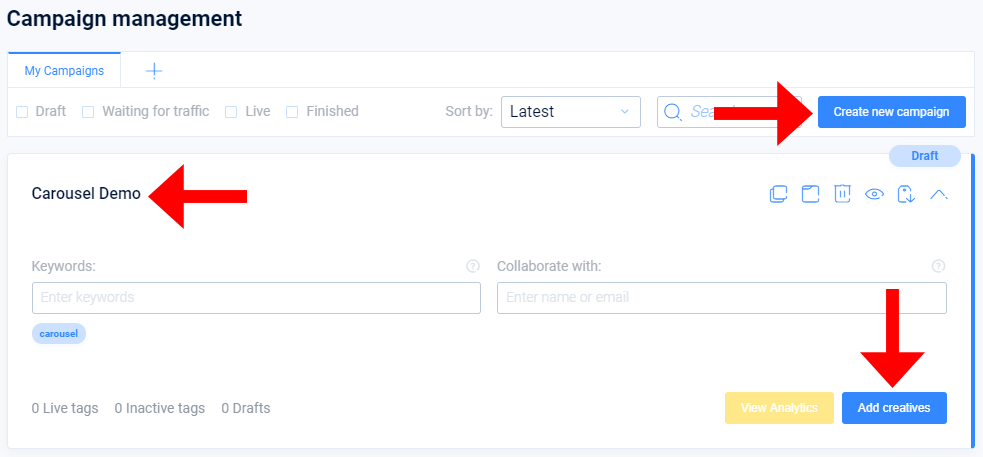 Now you'll want to click "Create placement" that you can add a creative too.
Give it a name, and then click "Choose layout" to open up the layout gallery.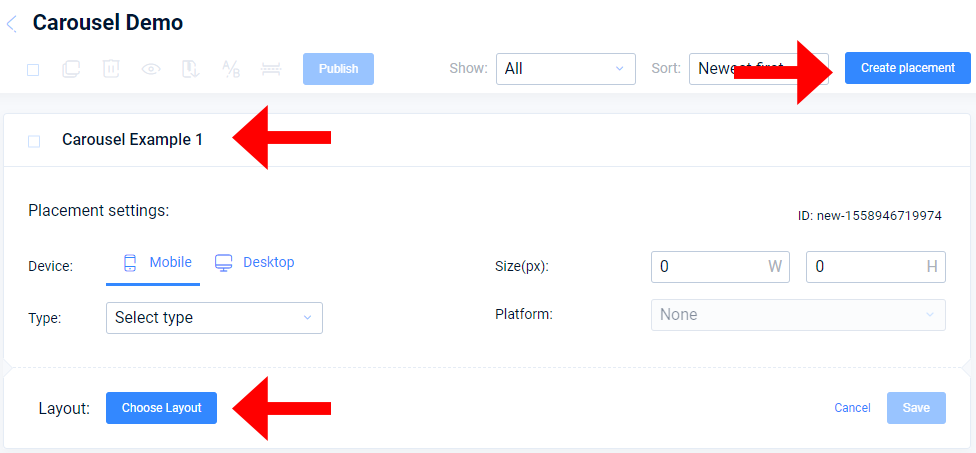 Now you'll want to click "Create placement" that you can add a creative too.
Give it a name, and then click "Choose layout" to open up the layout gallery.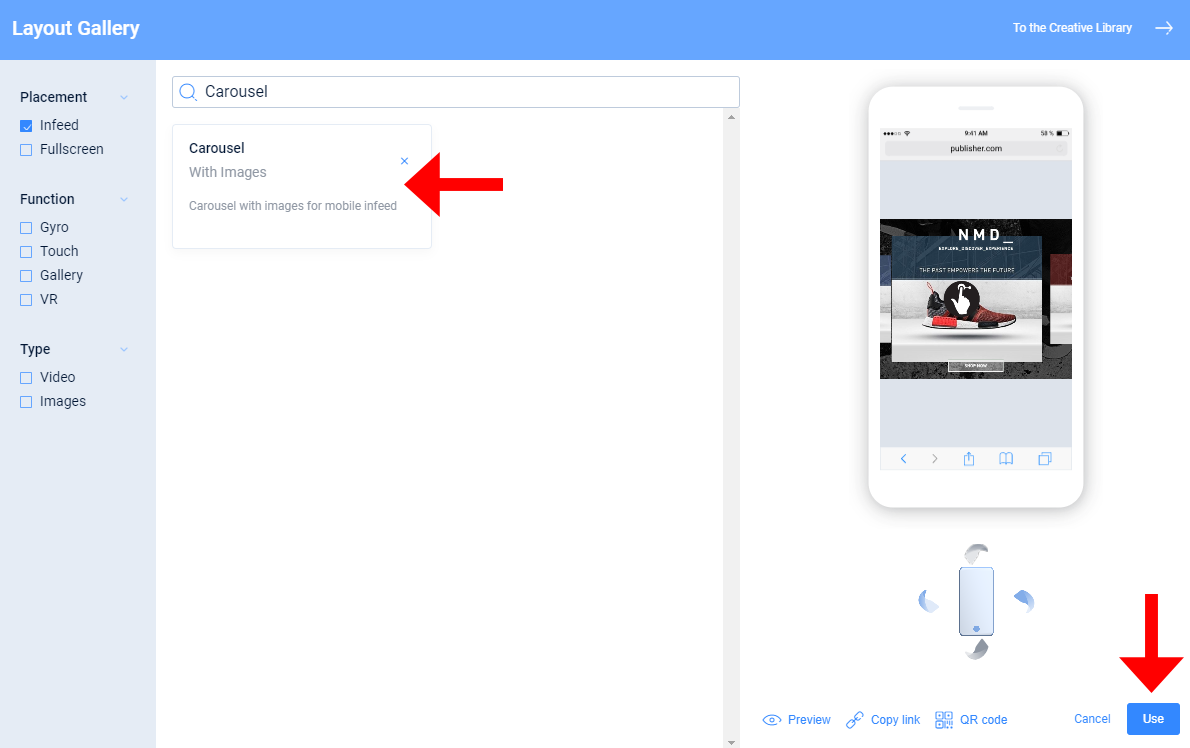 Now, enter your placement size (and pick the platform from the dropdown if you already know where the ad is going to run). Then start adding the assets.
The NEXD carousel layout allows you to use 2-6 "card" images and a background image.
NB Don't forget to add a logo and call-to-action!
Once you've added all the image assets, added your logo and call-to-action (and tracking info if you already know it), save your ad, by clicking "Save" To check out your ad before publishing, click "Preview".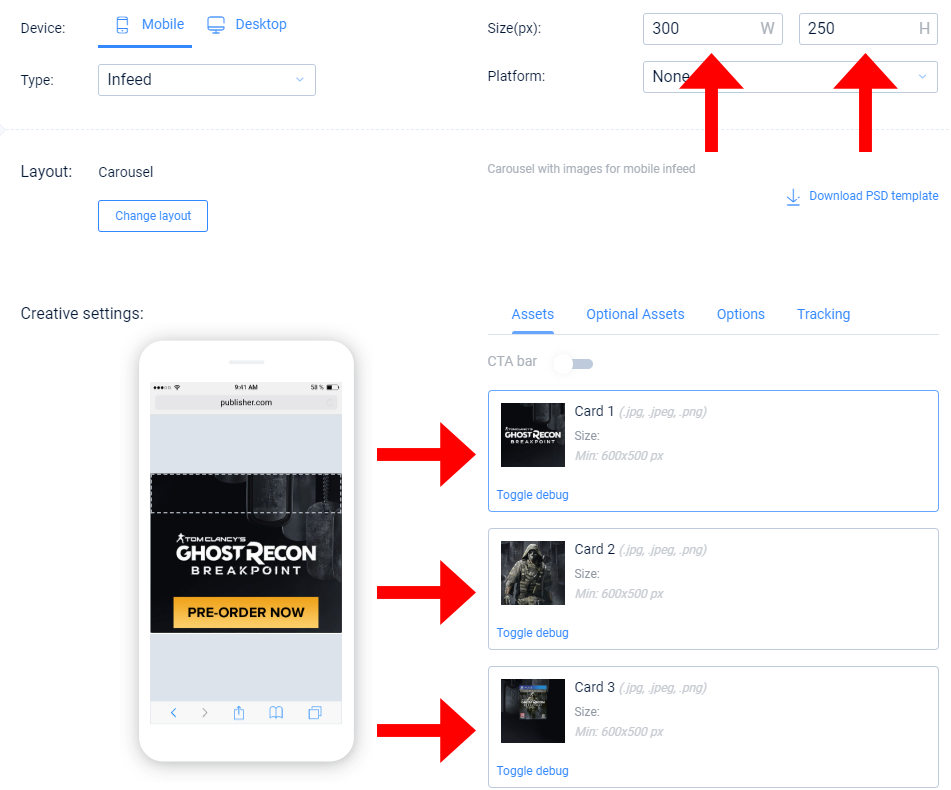 Once you're ready to publish your NEXD carousel ad, select it by clicking the checkbox next to the creative name and click "Publish".
Then, click "Publish" again and NEXD will generate the tags you need to start trafficking your ads.
From here you can download your NEXD carousel ad tag. We'll also email them to you, so keep an eye on your inbox.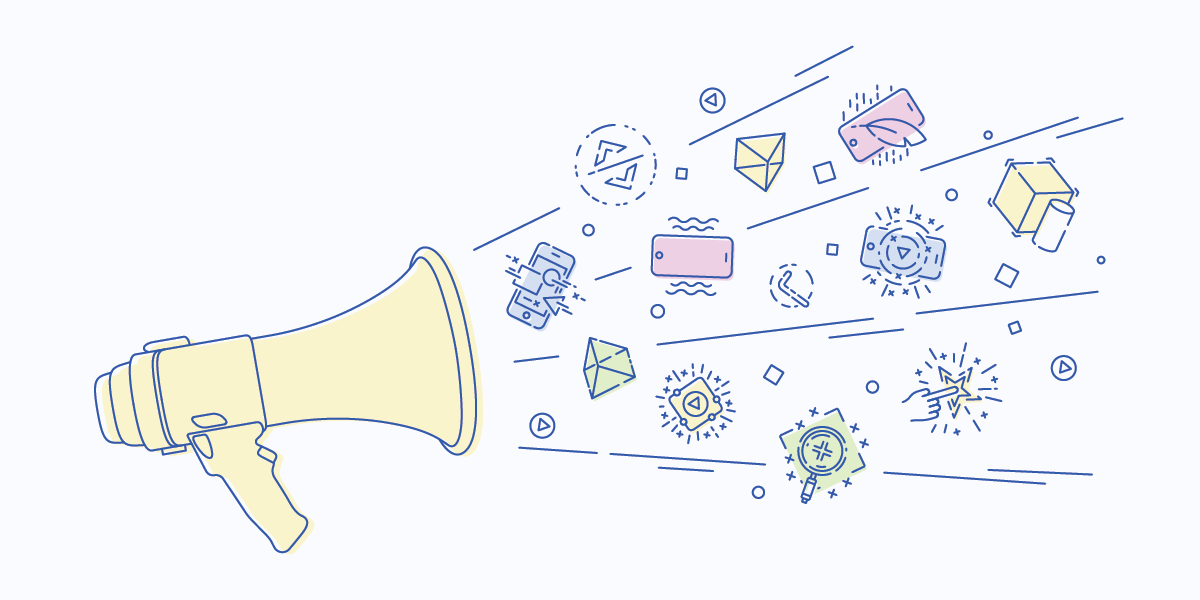 Why are your ads not getting the engagement they deserve? We've got some simple fixes that can get your campaign back on track and looking awesome.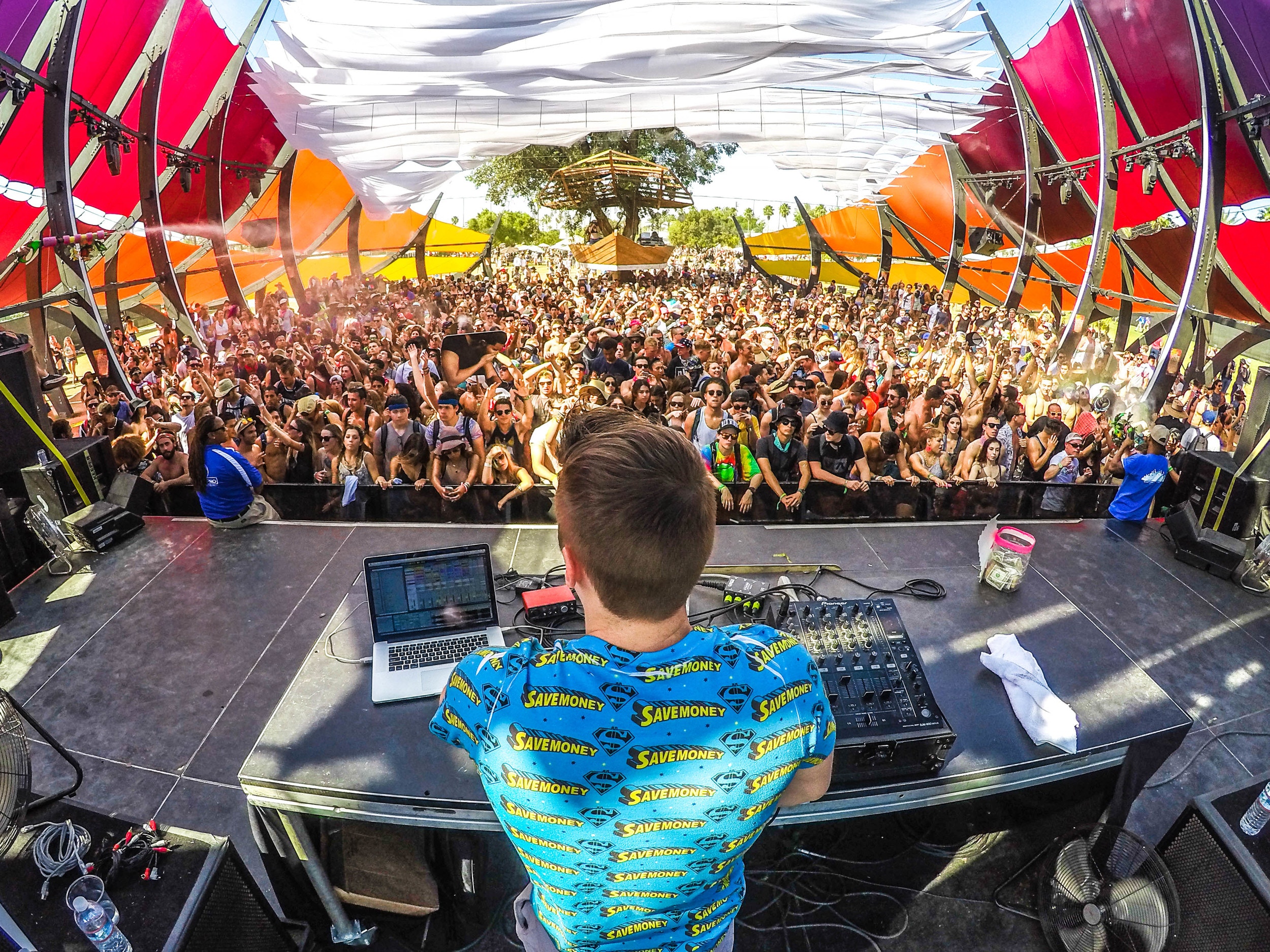 Digital advertising is more exciting than ever, but is also changing fast. This guide will explain how that is shifting the outlook for your campaigns.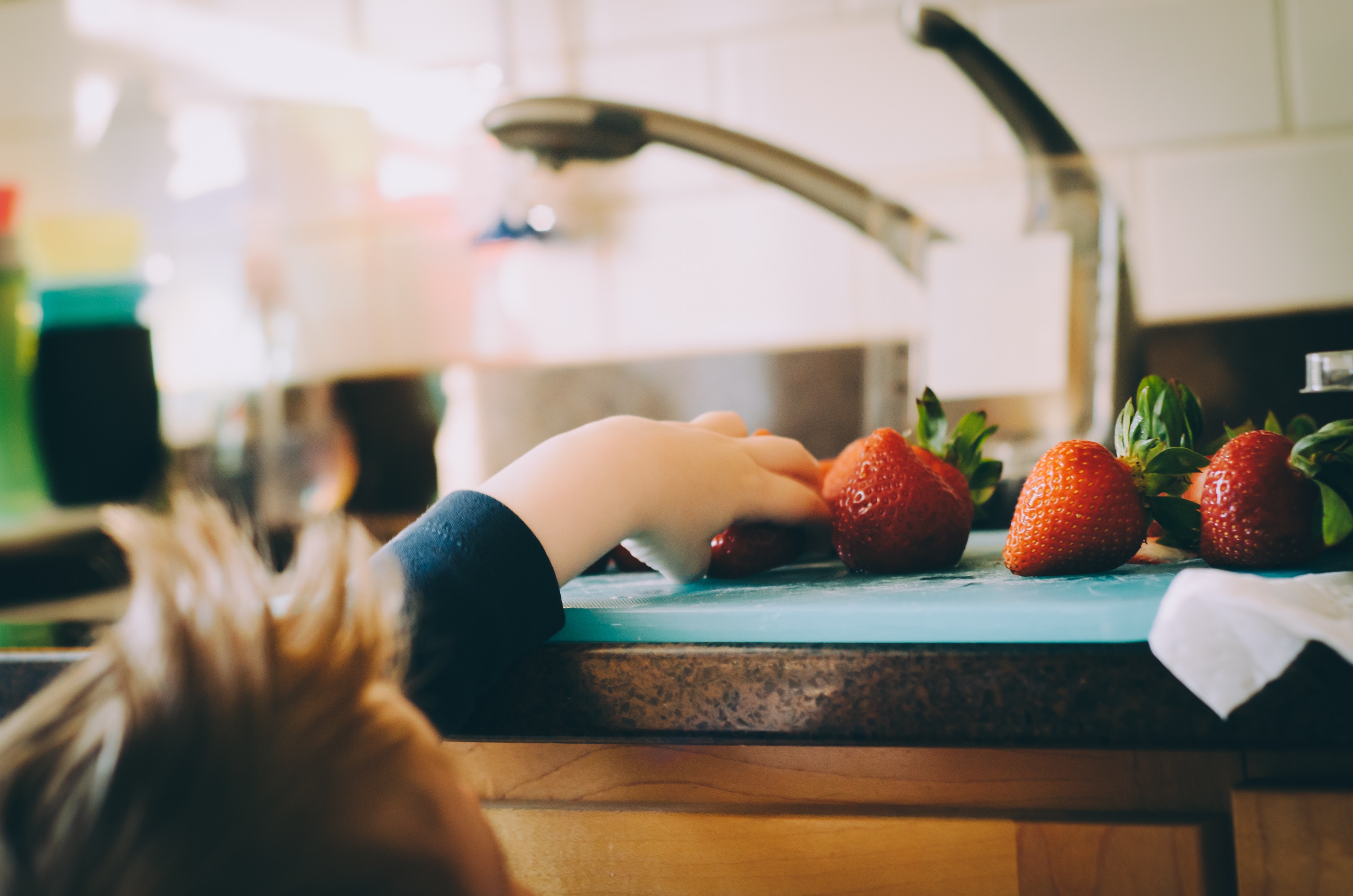 These 6 examples of ad fraud show why every brand should be alert to the problems it causes, and why everyone needs to take it seriously when advertising.