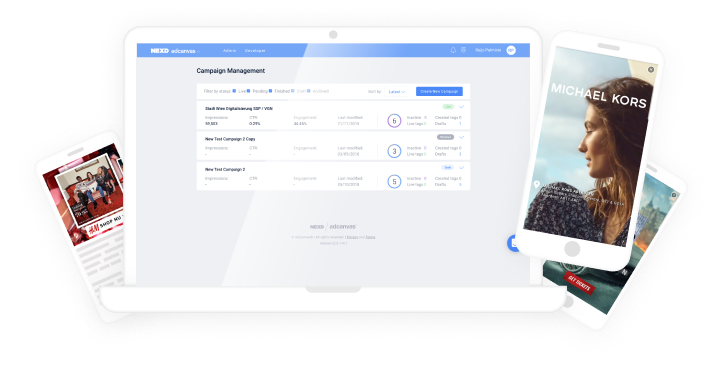 Amaze
your audience
Create experiences that amaze your audience with our powerful, intuitive rich media advertising tools.
NEXD's rich media advertising suite empowers teams to build with complete creative freedom and decision-makers to make informed, data-backed decisions.
What we do
We build ad technology based on WebGL. Here's why:

It's fast
Since 2015 NEXD has been building a ground-breaking new mobile-first content packaging and distribution solution, leveraging proprietary technology to remove the bloat from banner ads.

It's feature-rich
Web GL increases viewability and audience engagement, while slashing page load times. Using a custom-built framework, everything from deep engagement insights to GPU accelerated 3D effects are available, with just a few clicks.

...and it's optimized!
By taking into account the differences in connection speeds, available resources, screen sizes and user attention spans across different devices, NEXD has developed something that performs better, everywhere. Meet our
Self-Service Platform
Make your ads lighter, more engaging and more viewable in just a few clicks, with the Adcanvas self-service platform.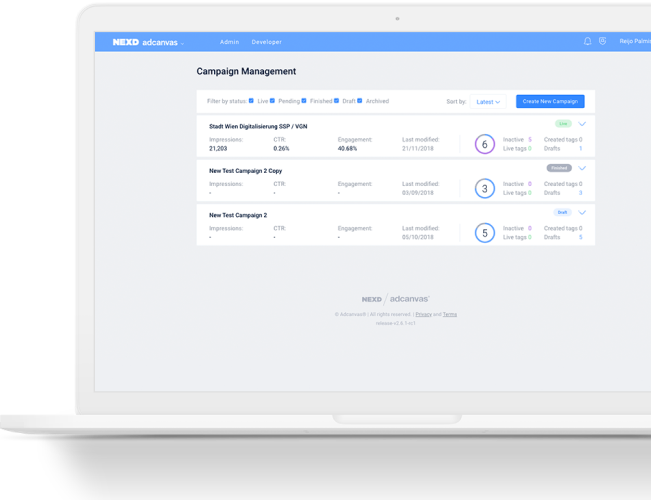 Super-light, fast ads
Keep your audience happy with ads a fraction of the size of HTML5

Ultra-interactive ads
Put your audience in control, with elegant, user-initiated interaction

Make ads in 5 minutes
Built for those in a hurry. Quick, hassle free ad creation

Engage your audience
Enjoy engagement rates 30x that of competing formats

Drag. Drop. Done.
Reuse existing assets with pre-made layouts

No coding needed
No coding skills needed to build, publish or traffic your ads
Super simple, drag-and-drop layouts
20+ easy to use templates
Take a look at our examples to see what is possible in 5 minutes



Works with leading ad tech vendors, including…





Let us show you around
Want to know how NEXD's self-service platform can benefit you business? Get in touch and book a demo. Someone from our regional sales team will be in touch to get everything set up.

Looking for something a little bit special? 
Custom Solutions
Get complete peace of mind, knowing that your ads are lighter and more engaging than anything else on the web. With this fully managed solution, everything is taken care of, from concept through to delivery and reporting. Plus, you'll have access to our in house creative studio. "Before our Mobile ads were not very smart. Now with NEXD FORMATS – smart and engaging, our CTR is up by 270%."


Jesper Haugaard
Digital Manager at TELMORE Our best and brightest on display
If you're looking for inspiration, look no further. We've compiled a selection of some of our most engaging campaigns for you to check out.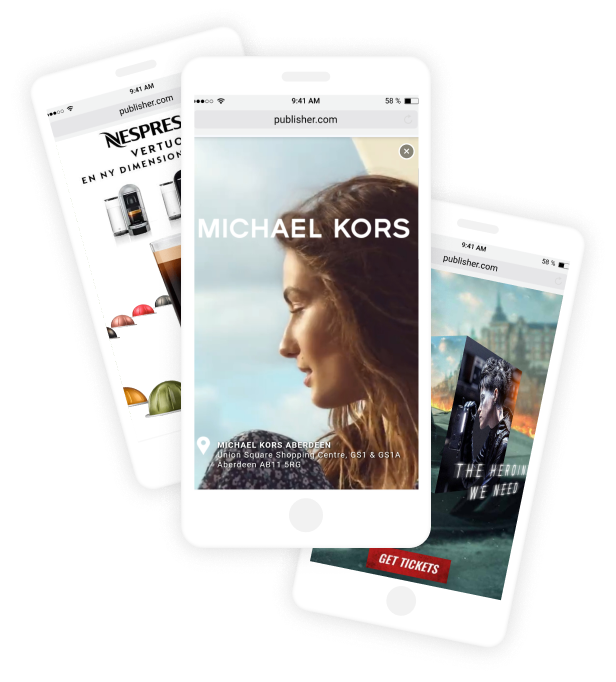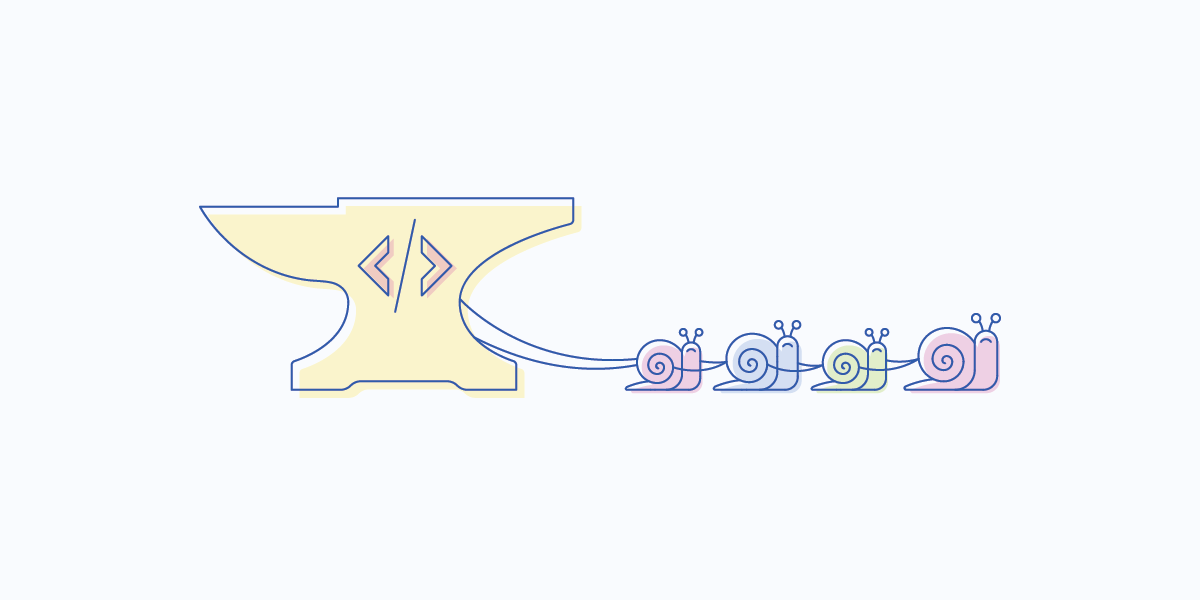 Here's something to think about: ad fraud is now so well-established that people assume it's present even when it might not be. Here's how to change that.

Couldn't make it to Google Marketing Live 2019 in San Francisco? Yeah, well that makes two of us. Have no fear though, because yours truly was tuned in to the opening keynote last night (it kicked off around 7pm local time here in Tallinn).  Google Marketing Live 2018...

Ad fraud compromises the bottom line, and it also damages your brand. Where does it come from, and how can it be prevented? We explain.
Innovative
NEXD is a technology company with creativity at its heart that has developed a unique way to deliver content.
Global
Founded in 2015, NEXD is headquartered in London with sales offices in Paris, Vienna, New York, Copenhagen, Singapore, Tokyo and Sydney and has its main development hub in Tallinn, Estonia.
Trusted
NEXD is backed by leading Venture Capitalists including 3TS Capital Partners, part of the global Draper Venture Network.